So last night I left the first batch of images for my new satirical comic strip running. They turned out decent. Check the gallery of raw renders below.
I didn't quite get to designing the next scene before we had to head out on the trek to The Ballantyne Spa and my appointment with the only person allowed to touch my hair. Edwina.
Actually, I'm only half joking. I am very particular about who Trina my hair. The last time I was indifferent about it, I got the hair around my ear kind of butchered.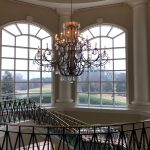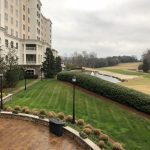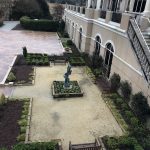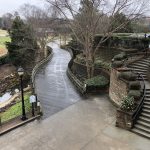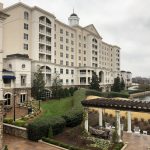 My appointment ended about the time Nancee's massage was set to start. So I've an hour to kill prior to meeting up with her for dinner in the gallery restaurant.
Once again on this trip the weather is very gloomy and this massive hotel seems to have very few people in it. It almost feels like I've stepped into a pocket dimension where I am the sole occupant. But for the smooth jazz playing from all the ceiling mounted speakers, it would feel quite creepy.
I promised myself I'd work on the comic script while I wait on Nancee. I'd like to run these lines by the real Dave Watson from Liverpool England as he's serving as my dialog coach on this one. Dave's likeness is also used as the Captain Watson in the strip.