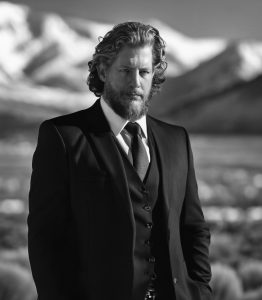 Brent Bowers has held many roles in the information technology world, including webmaster, Sharepoint administrator, content developer, visual designer, widget designer and flash animator from North Carolina.
About eighteen years ago, I established a nutrition store  business with my wife, Nancee, called, "Albemarle Nutrition," which became very successful. This enabled me to be more selective with the contracts and side work I accepted.
In 2019 we moved the business out of the strip mall location we rented into our own 3500 square foot facility at 1711 East Main Street, Albemarle, NC.
As things progressed I became more involved in the day to day operations of the store. I started with handling our social media presence, designing and maintaining our online store at AlbemarleNutrition.com as well as fulfilling online orders In 2020 I became a LMT with a focus on sports massage therapy.  We now operate a spa within our facility. I handle the massage therapy and Reflexology and Nancee handles the Esthetics.
Our in store team is fleshed out with my brother -n- law, David as General Manager, along with behind the counter talent of daughter Summer, son Liam and niece Kaitlyn. So our business is very much a family affair. With such a competitive industry, I feel this approach has served us well over the years.
In addition to my primary work within the store, I have kept involved with the web development through my with Wirehazard Digital and a handful of private clients since leaving full time contracting in 2017.
Lastly, there's just no leaving out the one aspect of my life that is my primary focus. I am currently raising the most amazing granddaughter a man could ever have, Delilah! She's four years old, cute as a button and an absolute joy to spend time with.
I produce a weekly vlog series with her on Rumble and we get into all kinds of adventures. Whether it's Gymnastics of Jiu-Jitsu, music lessons or mountain climbing, ever day with her is something new and exciting.
A web page that's actually named, "About," would have to include a paragraph or two about her because she is in fact what I am all about.
I am so happy to be here for this and really do feel blessed to be in ap lace professional where I am not spending days per week in the car commuting. The development landscape seems to have opened up to remote work and that certainly suits my lifestyle.